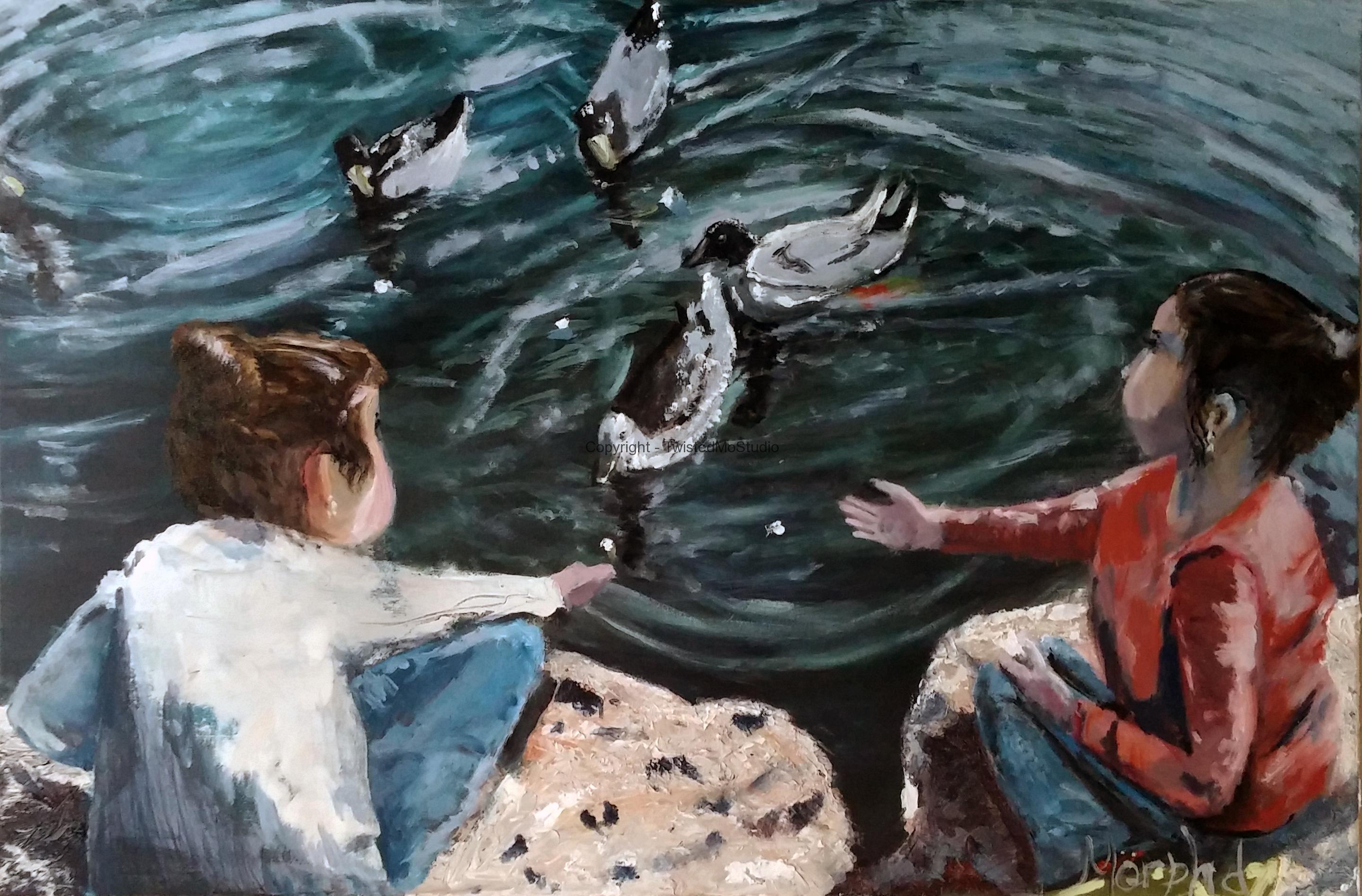 May 21, 2015
Girls Feeding Duck
This painting took me a while to get completed, mainly due to life interference. However, I spend approximately 6 hours and 4 sessions on it to layer in the paint, glazes and build up of color and shadow.
The inspiration:
Friend of mine took her girls to the pond for the first time to feed the ducks early one spring morning. I saw her photos and realized this was the perfect inspiration to paint the moment. I loved the way the girls were so eager to draw the ducks in, and the ducks so determined to get the bread.
Size: 24 x 36 x 1.5 on gallery wrapped canvas with edges painted as extension of the picture.
Medium: Oil on Canvas.
Price: $699
You can purchase directly from me via email contact, or through ArtFinder.com